Our list of the top seven tools a starter needs to build his miniatures.
Seven mini wargaming tools every newbie needs!
Starting a new hobby can always seem tough. There's a lot to learn and, when it comes to wargaming, that goes double. Not only do you need to learn the rules of the game, but you've also got to become an expert painter and modeler before you even start.
It's a lot.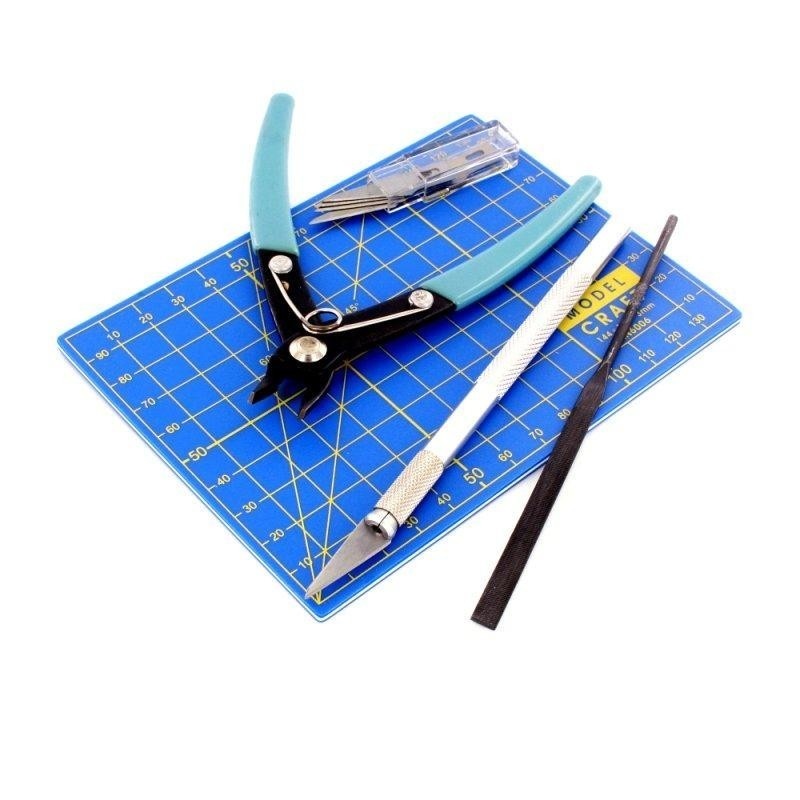 So, to get you started, here are our top seven must-have tools which every wargamer should have when they get started with plastic miniatures!
A cutting mat
It doesn't matter how careful you are, accidents are going to happen, so you need something to work on. Without a decent mat between you and your hobby table, you can guarantee that you'll cut your table, spill glue and paint… it's not going to go well.
A good cutting will protect the area you're working on as well as help you to work safer.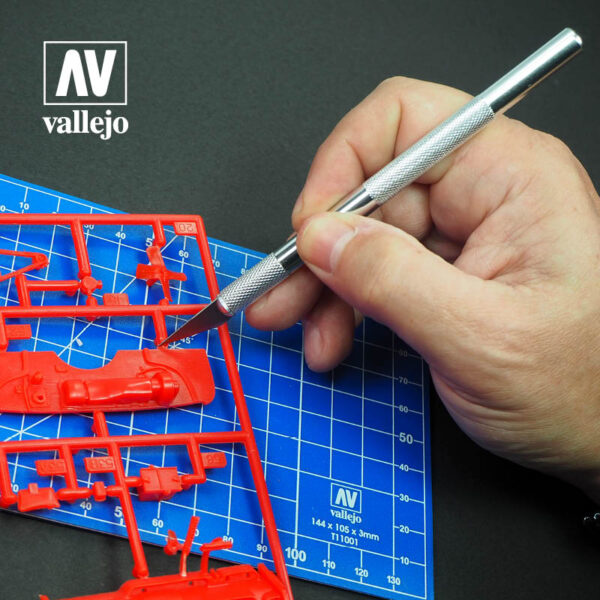 Sprue cutters
If you're working with miniatures which come on sprues, you'll be needing a way to remove the pieces without damaging them.
We've seen a lot of people use wire cutters as they look the same, but they're really not. Wire cutters tend to have thicker blades and to be blunter than sprue cutters. This causes the plastic to deform, weaken and bend when cut with wire cutters. Not good.
A good set of sprue cutters will allow you to cut close to the miniature without deforming or damaging it in anyway. This will give you the best possible surface to work with.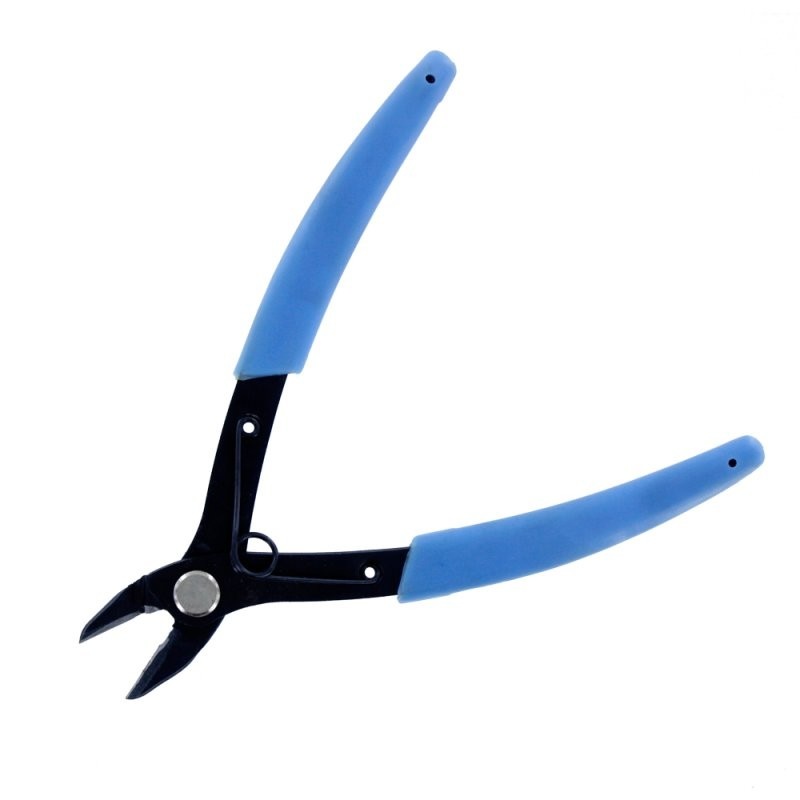 Mould line remover
Plastic miniatures are usually made two-part moulds. Where the two parts meet there is often a thin, raised line of plastic left on the surface.
You can remove this with a hobby blade, but it's too easy to get this wrong, cut too deep and leave a flat part on your miniature.
Using a mould line remover will let you scrape the surface to take off the line without risking deforming the minis surface. They're also much safer to use than scraping with a knife so better for your fingers.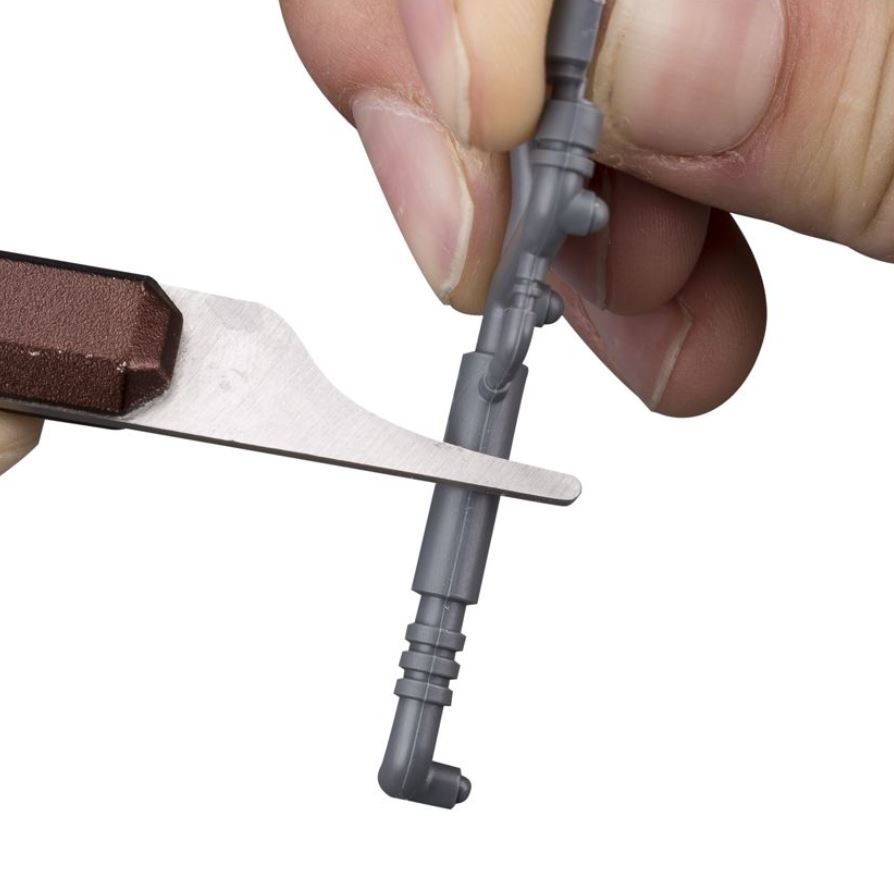 Hobby Knife
That said, sometimes you need a sharp blade to remove larger or more difficult pieces from your miniature. That's where having a decent hobby knife comes in to play.
Ideally you should have a comfortable handle, with pointed, sharp metal blades. The blades should also be disposable so that you can swap them out when they become blunt.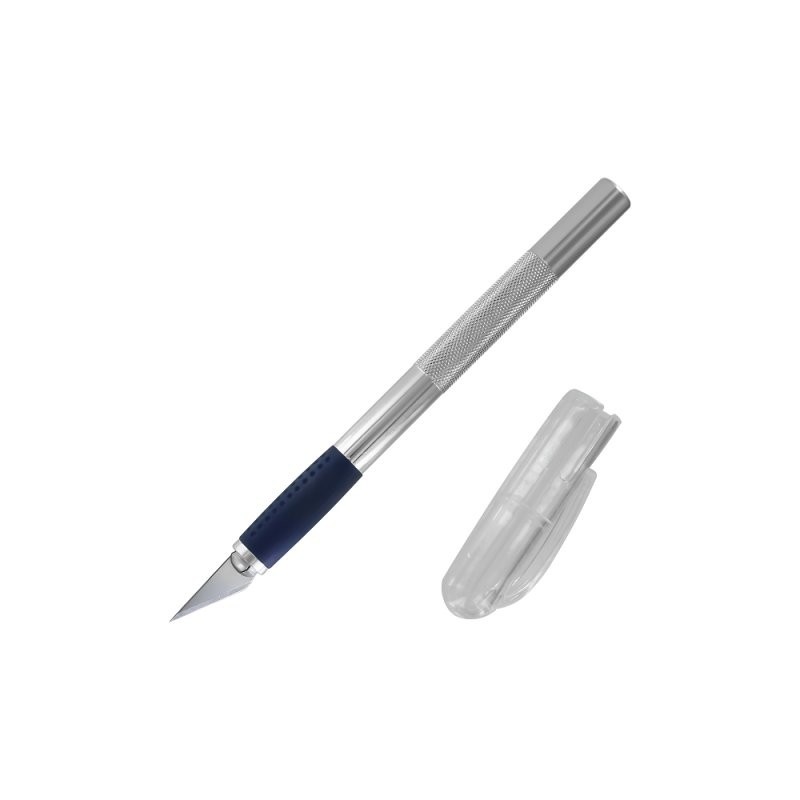 Files
Getting of the last parts of a mould line or sprue connection point can be tricky, that's where some good files will come in handy.
This is especially true when the mould line is hard to reach, then a fine, shaped file will give you access where other tools may struggle. Picking a file set with a range of options and good point will really get the job done for you.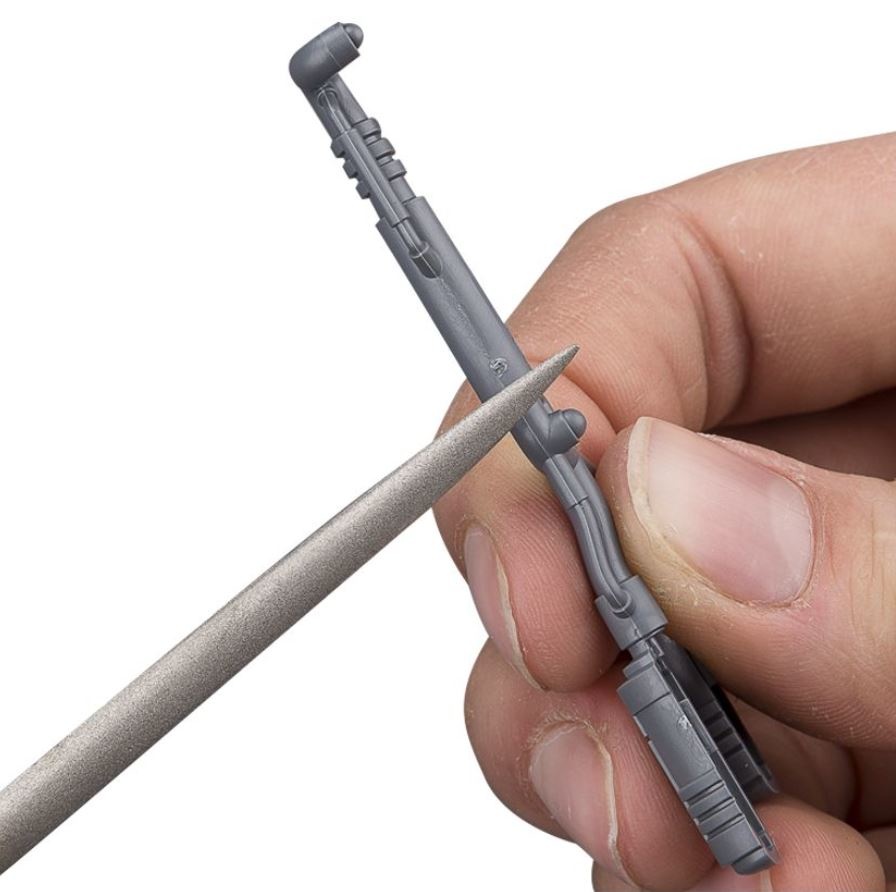 The RIGHT glue
Different types of miniature require different types of glue. As we're looking at plastic miniatures today, you'll want some good quality plastic cement.
This works by melting the surface of plastic miniatures and fusing parts together. This creates an incredibly strong bond but does mean you need to be careful not to spill any on the miniature!
Whilst other adhesives, super glue for example, would work to hold plastic minis together, the bond won't be as strong or long-lasting as a good quality plastic cement.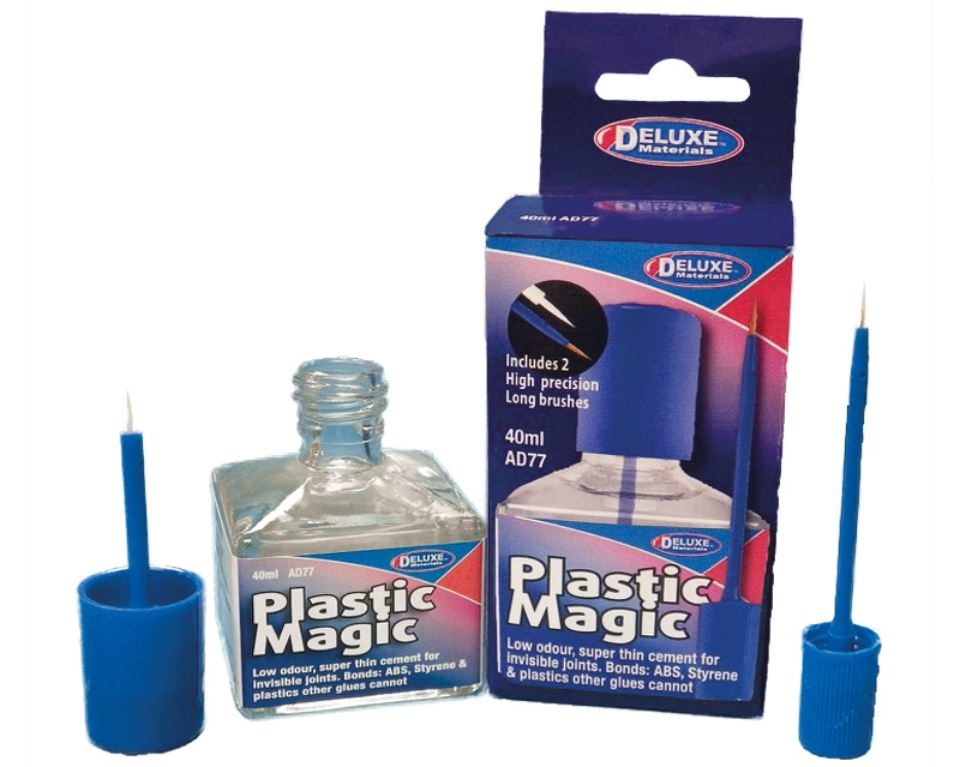 Painting handles
Jump back in time ten years and these were really unheard of, but now we don't know how we ever did without them.
The idea is simple, a painting handle lets you easily attach a miniature onto a handle so you can paint it without having your fingers in the way as you do it.
They range from very simple, single model holders to large spray-sticks with space for multiple miniatures. We recommend the Citadel Colour Painting Handle MK2 as a great place to start and, once you've used one, you'll never go back again.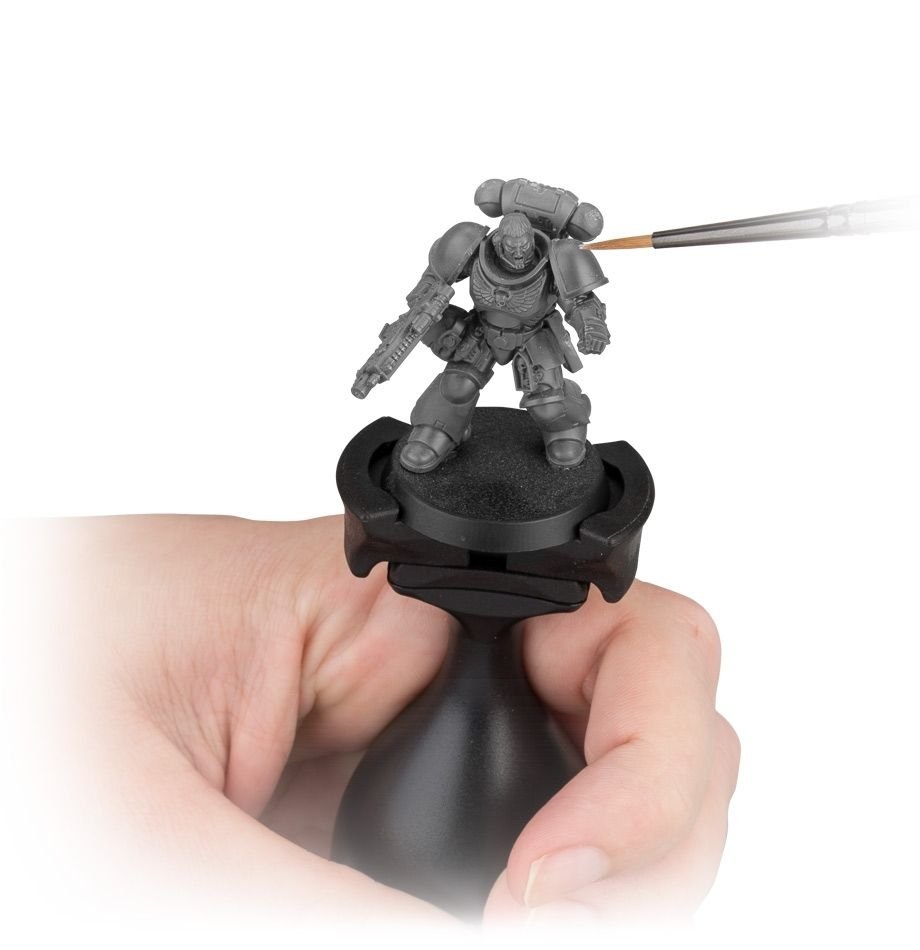 Are there any must-have tools we've missed out in our list? If so, let us know over on Facebook!
If you're looking to get started, you can check out our range of tools on the store here or if you have any questions, drop us a message on Facebook, we're always happy to help you get going.