5 tips to base your miniatures.
Five ways to cheat your way to epic miniature bases…
When it comes to wargaming, getting the perfectly painted miniature is only part of the process of getting your minis on the tabletop. They'll also need the perfect base.
A base not only stops your mini falling over, but it also tells the tale of your miniature. Where they are, what they're doing and much more besides. From a simple, textured base to a full cinematic event, there's lots to choose from.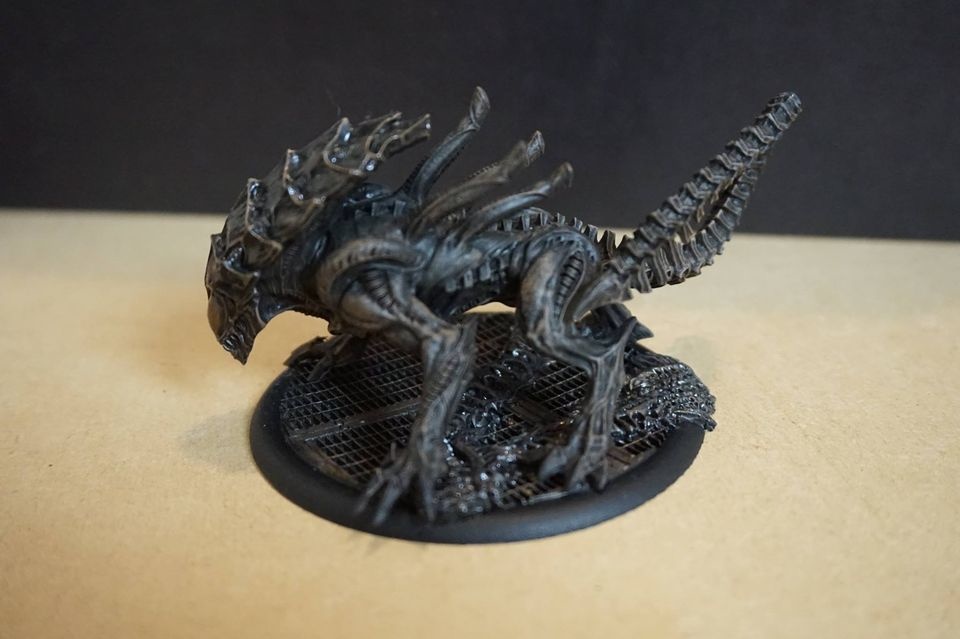 But gone are the days when quick basing meant a splash of sand and a green edge. Now effective and awesome bases are much easier (and quicker) to achieve… if you know how.
Games Workshop Texture Paints
GW are master of "skill in a bottle" magic, and so it is with their texture paints. These are applied to the base like a thick coat of paint and, when dried, they form a convincing and simple texture for your base. It's really that simple.

The range covers arid desert, mud, battle mire, moon dust and iron rich surfaces.
If you want to jazz them up, you can then apply a simple wash and dry brush to really bring them to life.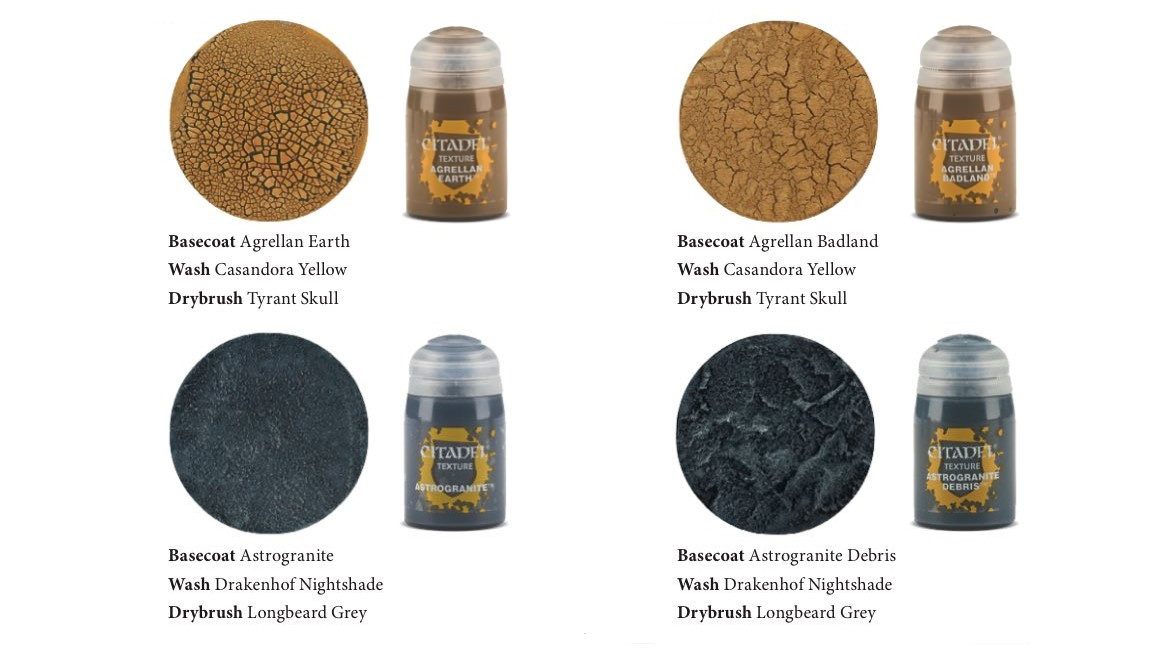 The great thing about this method is that it can be done, with care, when the miniature is fully painted on the base and will blend in seamlessly. It can also be completed really quickly and doesn't cost a lot in parts and paint, a single pot of texture paint can, with care, do the bases of a reasonably sized army.
Tufts… so many tufts
Now you've got your nicely textured base, you might want to put some more life into it… literally. Pre-made grass tufts have been around a while and are really quick and easy way to add some colour and interest to your bases.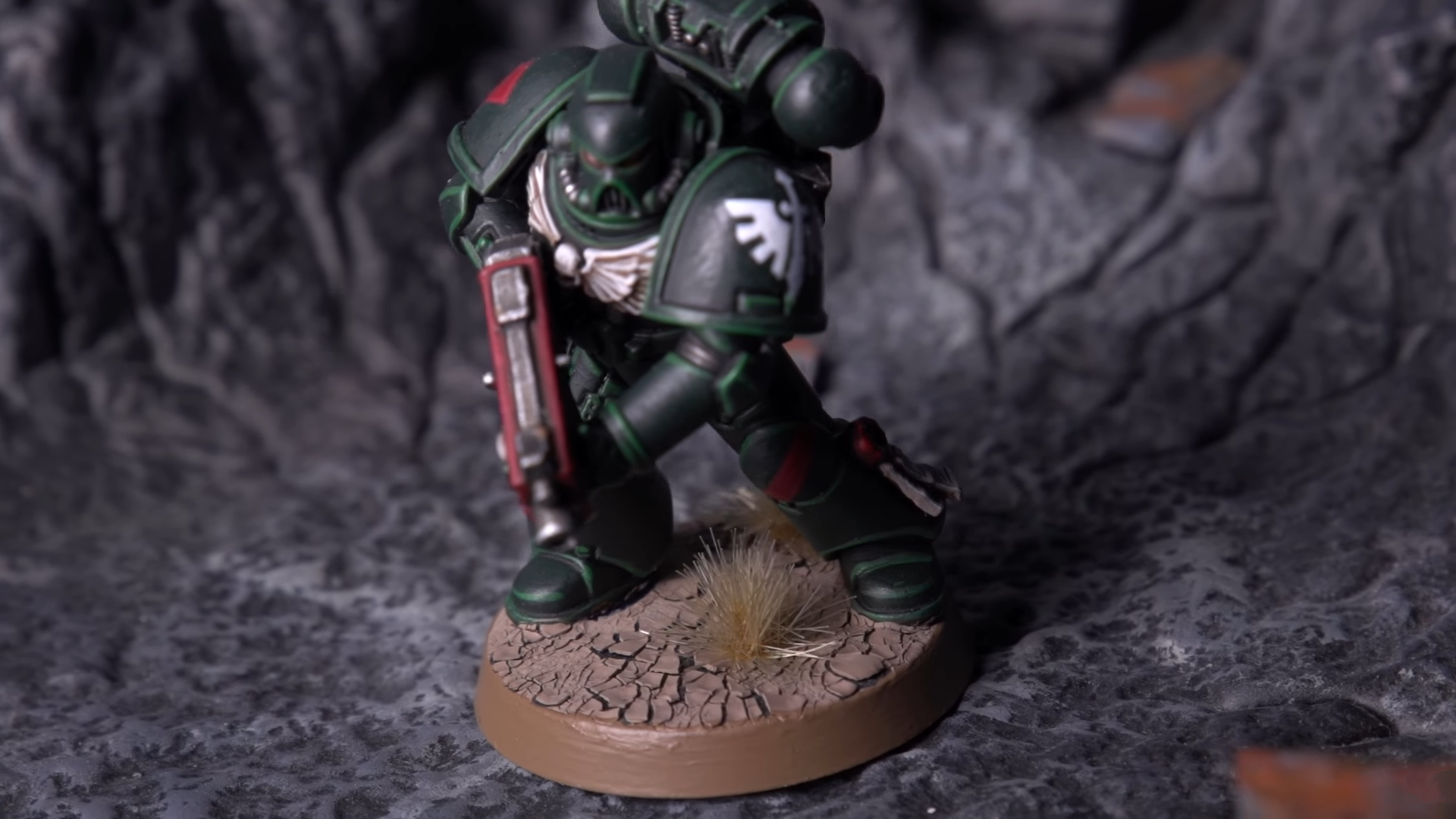 The range of lengths and colours available will let you add a more realistic tone to your deserts, some colour to your alpine bases or an otherworldly feel to your alien landscapes.


Adding more or less can really change the character of your bases and adding in multiple different types of tuft to the same base can make them feel a lot more real.
The tufts are self-adhesive, but we recommend adding a small dot of superglue to make sure that they stay in place as long as possible.
Of course, you don't just need to stop at tufts, you can add realistic plants as well.
Do-It-Yourself scenic bases
For the artistic amongst you, you can go one step further by taking parts and adding them to flat bases to give them a different feel.
This can be as simple as pieces of broken cork, stones, or something a bit more impressive…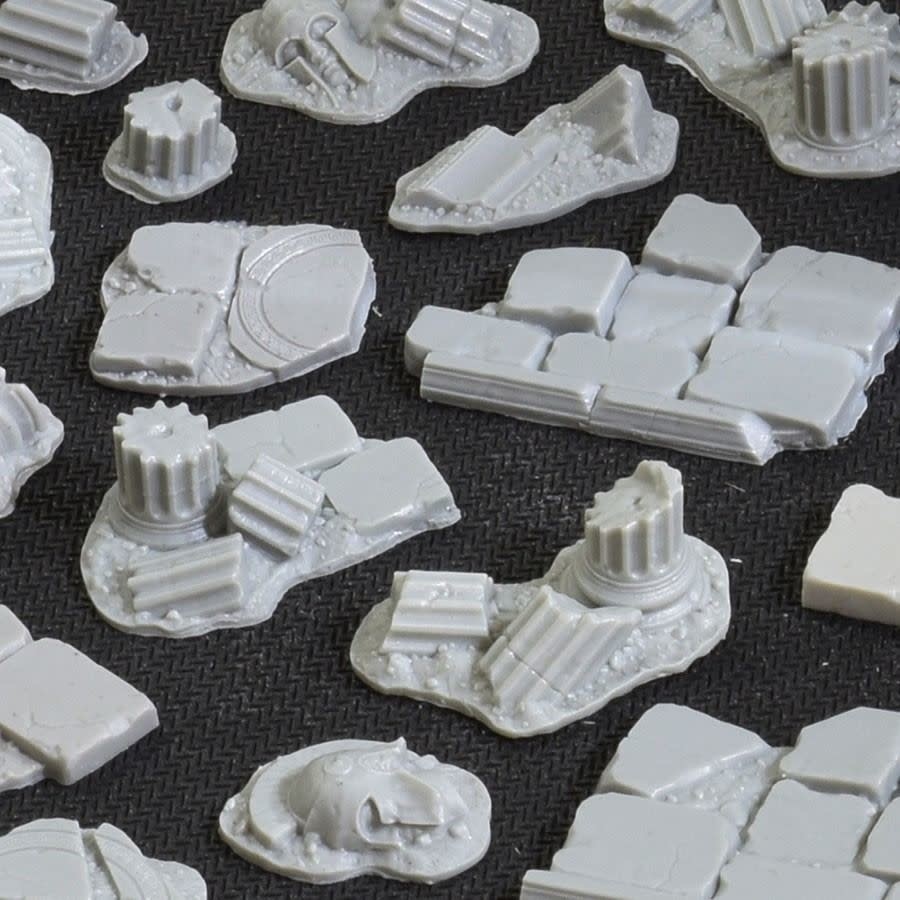 Using different parts lets you add more drama and level to the base, creating each one uniquely. This can be a lot more time consuming than using technical paints but will give you something a lot more impressive because of that!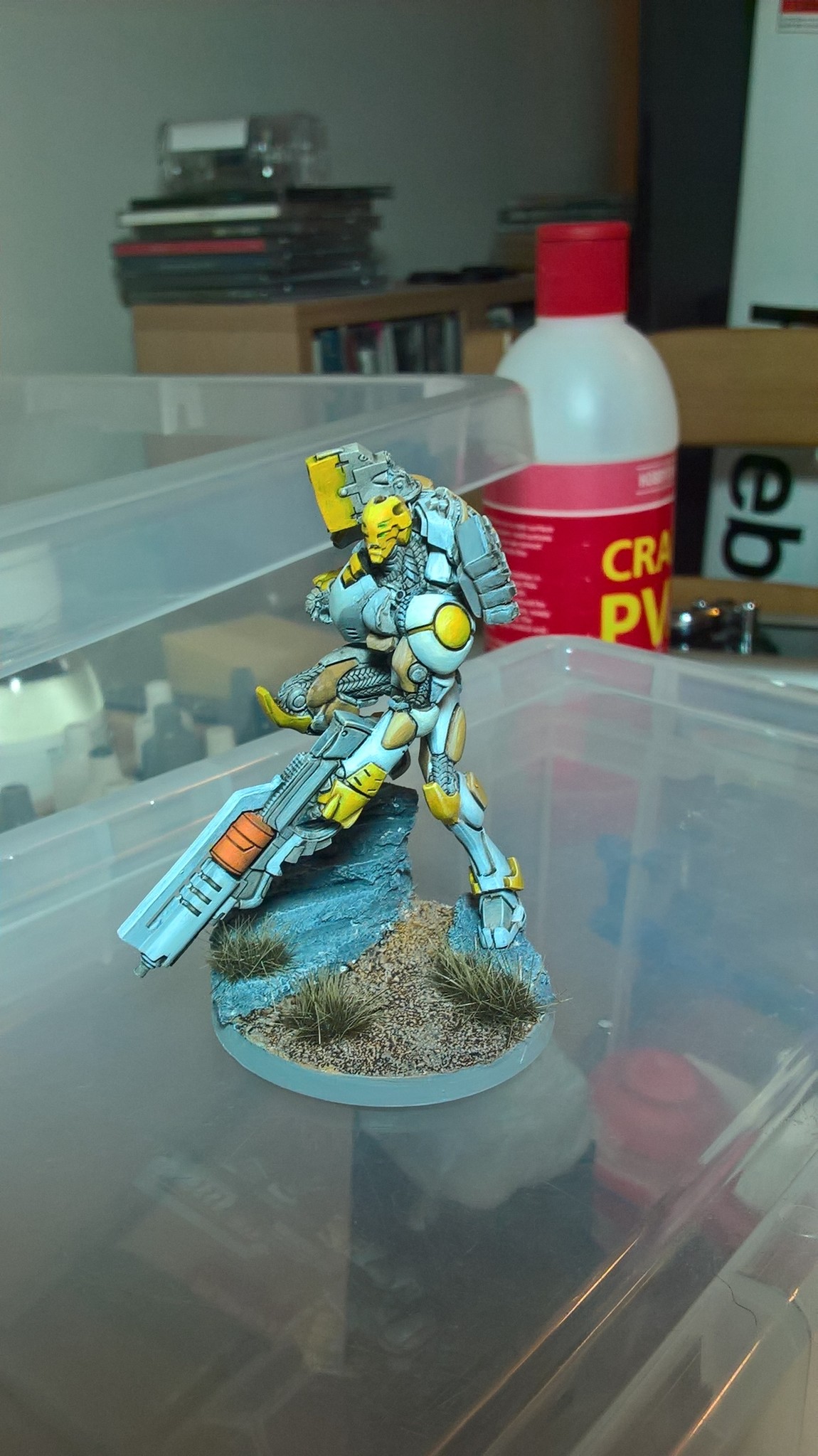 Creating this type of base can really add to the time and complexity of your hobby work. Not least as you need to consider the pose of each miniature and ensure that your new base fits with the pose of the mini it's for.
Pre-made bases
If that sounds like a lot of hard work and creativity which you just don't have or don't want to spend the time learning then, thankfully, you can get the same effect using a different approach.
Whether they're resin, thermoplastic or mdf toppers, you can pick up a huge range of different, pre-made bases for your miniatures. All you need to do is apply some paint and away you go.
They come from fairly simple texture: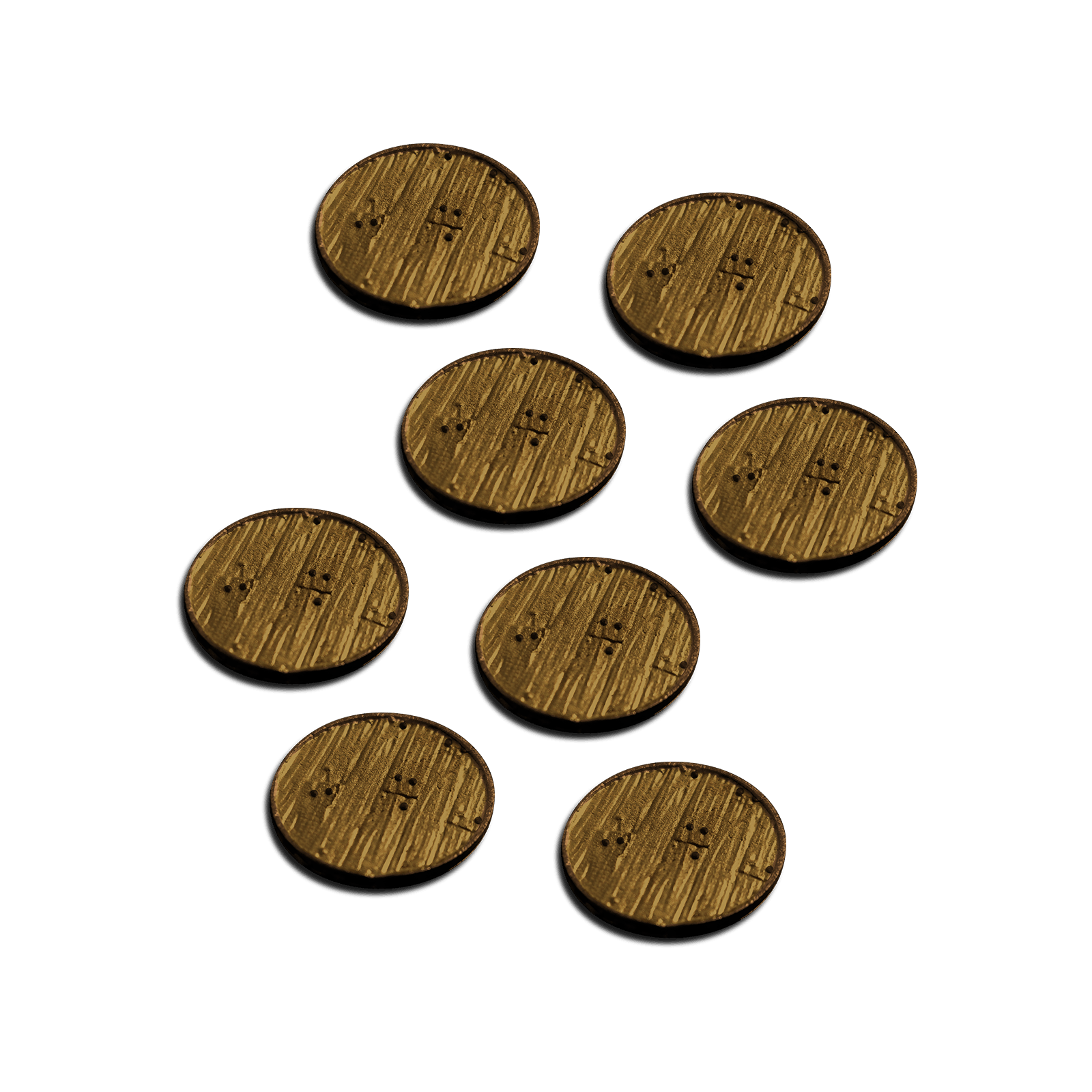 To full, detailed bases which tell a lot about your minis!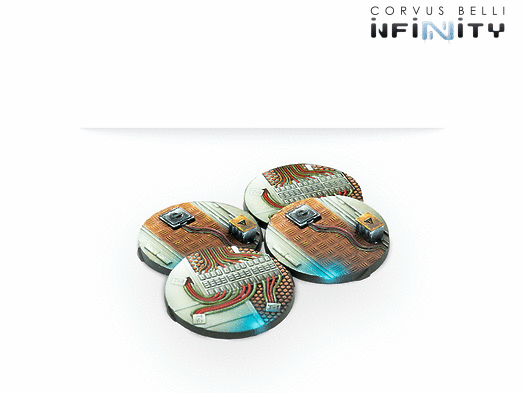 The range of companies making these is growing all the time, so no matter if you need a fantasy, modern or sci-fi, SOMEONE is making the type of thing you're looking for.
Then all you need to do spend as much or as little time as you like to paint them. Even with a small amount of time, these types of bases tend to look amazing and really set off your miniatures.
Pre-painted bases
Yes, we see you at the back there. The gamers who want the bases, but not the work and, you know what? We hear you.
With large armies numbering in the tens or even hundreds of minis, there are times when it's just not practical to do it yourself. You're going to spend as long on the bases as you are on a month's worth of gaming.
So, what to do? Well, we've got the answer.
Pre-painted, scenic bases.
All done.
Already to go.
Just add your mini on top!
As with the unpainted, these are available in a range of different styles to suit whatever setting you're playing in.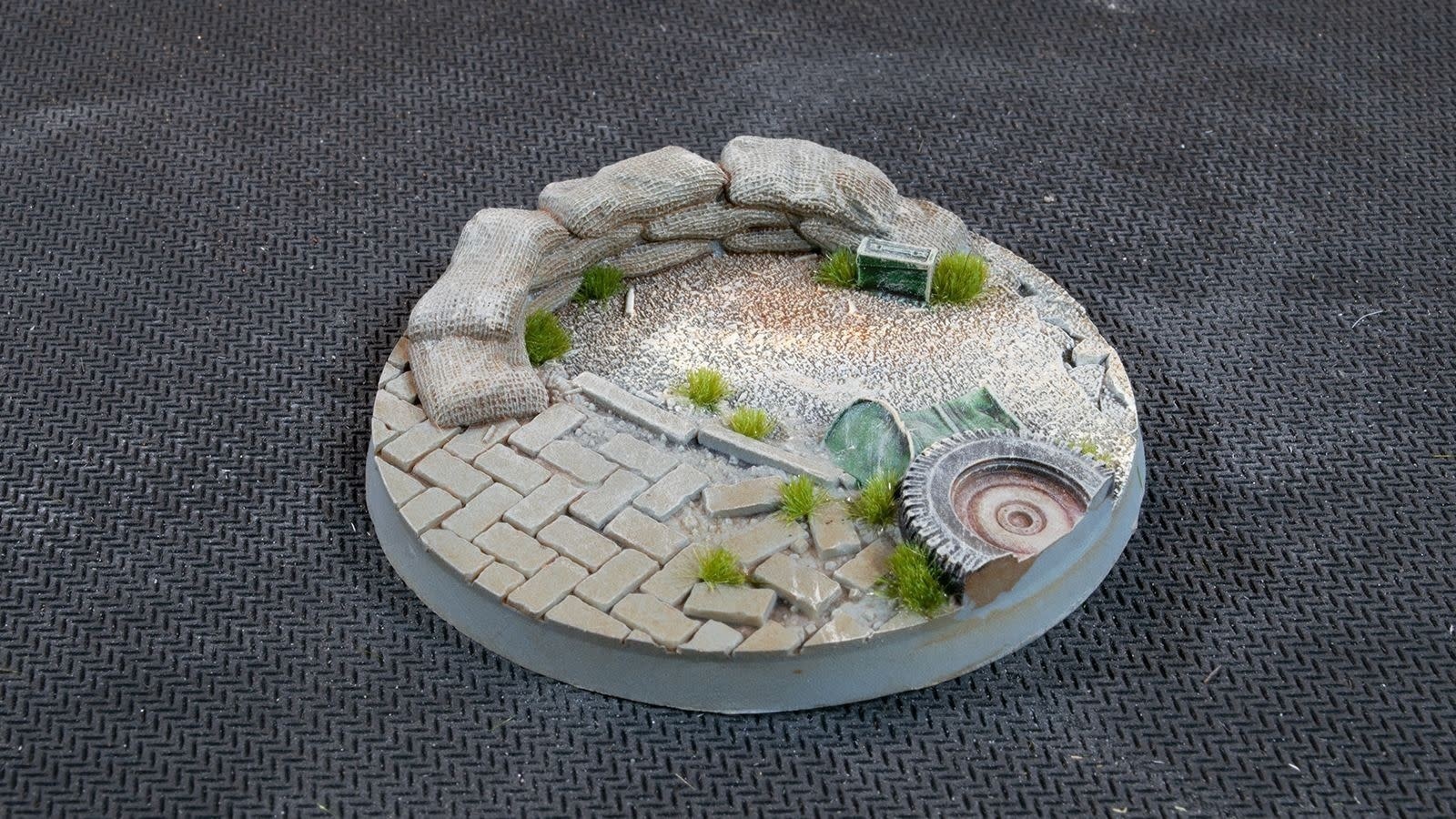 So, if you want all the effect PLUS more gaming time, these might just be the perfect answer for you!
You can, of course, find a lot of these products on your favourite online wargaming retailer (that's us, by the way), with most of them right here from GamersGrass.
Do you have any special tricks or hacks you use when basing? If so, let us know in the comment on our Facebook page, right here.